I have been having sooo much fun with my two girls and two grandsons that I haven't blogged in over a week. I wanted to share a few sentences and a couple of pics until I could sit down and really write.
Last Wednesday we rented a van and struck out on an adventure. We left Jerusalem and drove down by the Dead Sea, past Jericho, En Gedi, and Masada. We drove through the Negev desert all the way down to the southern tip of Israel and crossed over the border into Egypt. Here we are after 2 long, hot hours of border control nonsense. Egyptian border control and customs is definitely archaic. It took two hours and 6 passport checkpoints to travel the length of a football field, but we survived! (It had to have been at least 110 degrees in buildings that had no air-conditioning.)
As we headed to our hotel about 20 kilometers away we saw camels roaming in the city. We even had to stop for a random camel that was standing in the road. Who knew camels ran wild in cities?!!!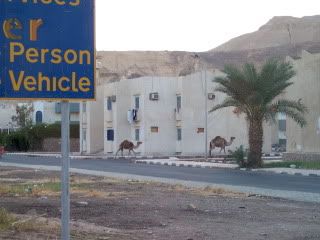 There were even baby camels! This was such a fun adventure, tense at times but fun....a memory with my girls that will last forever. We crossed back over the border on Friday and headed back to Jerusalem victorious!
God is so good and faithful. We had friends email us before we left with encouraging words and scriptures that increased our faith and let us know that we really were hearing Abba's voice. Where would we be without a community of people who love us?!!!
Thank you to everyone who had a part through prayer in our latest adventure. You are loved so much!
I'll write more about our adventures when I have the time. Now I MUST go play with my grandsons! They're so cute I can't stand it!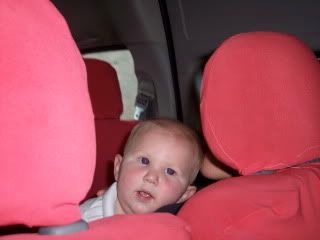 Shiloh Navee Benjamin Vandeput (in the shuttle on the way to the Egyptian hotel)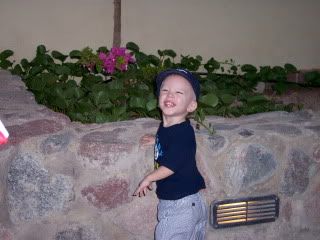 Judah Reign Watkins (at the Egyptian hotel right outside our door)